Homeschool Record Keeping
For personal use or to comply with state laws
Most state laws require that you do some form of homeschool record keeping. In my state for example, I am required to keep an attendance record, copies of standardized test scores, and a copy of immunization records or an immunization waiver. Some states require less, some require more. If you are homeschooling high school and your child plans on attending college, you will need to keep accurate records for the college application process no matter what record keeping your state law requires.
The first step is to make a list of homeschool records that are required by law. These would include all, some (or none) of the following: lesson plans, schedules, tests, attendance sheets, vaccination records, sample work, projects, field trip documentation, grades, outside class documents, volunteer work documents. Once you have the list of required paperwork, you can decide how you want to organize and store all the relevant documents.
If your state homeschooling laws do not require you keep many detailed records, you may want to make a personal list based on your needs. For example, if your child is entering high school and planning to attend college, you will want to make a list of college entrance requirements. Then you can make your homeschool curriculum and lesson plans and do your record keeping based on what you have learned.
There are many ways to go about organizing your homeschool records. You may decide to choose one or a combination of both of the following options. The frequency for updating these records will depend on the homeschooling laws in your state.
Manual Homeschool Record Keeping
Create a file for each child and label it with their name, "REQUIRED HOMESCHOOL DOCUMENTS" and the year.
Tape the list of requirements on the inside left of the folder.
Begin filling the folder with the necessary documents and check each off the list.
If you are required to collect periodic work samples, write this into your monthly schedule and place new paperwork in the folder.
Make a note on your calendar to review the requirement list quartely and organize what you have collected into a manageable system based on what your state requires.
Electronic Homeschool Record Keeping
Again you should crate a file for each child. Within that file, you can keep a list of homeschool requirements.
Documentation like immunization records and work samples can be scanned in and saved.
You should also note on your calendar any reminders you need for collecting work samples or completing and turning in required paperwork to the state.
There are several software programs available for homeschool record keeping. I personally use Homeschool Tracker. They have a free version available online and a reasonably priced upgrade that allows you to store and organize even more information. Note that this software has a fairly steep "learning curve." I spent many hours just trying to learn the basics. It will pay off in the long run though because I am excited about how this homeschool record keeping software will generate a transcript based on the information you provide.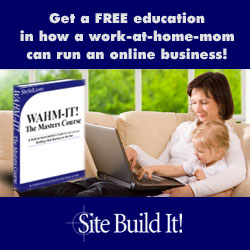 Leave the Homeschool Record Keeping page and return to the HBD Home page